SalesDirector.ai analyzes a lot of data from CRM and Email, Calendar, Call Logs, and many other data sources.
Want to know….
Opportunity Health or Risk from a "Data" Standpoint?
when the next meeting is?
when the last meeting was?
when the last Customer Response was?
etc….
If you want to see these fields inside your Salesforce you can simply create these fields in your Opportunity Object as "custom fields" and you can then use native Salesforce Reporting or List or Page Layouts to show them on your Opportunity screens.
Such as here on the Opportunity List View: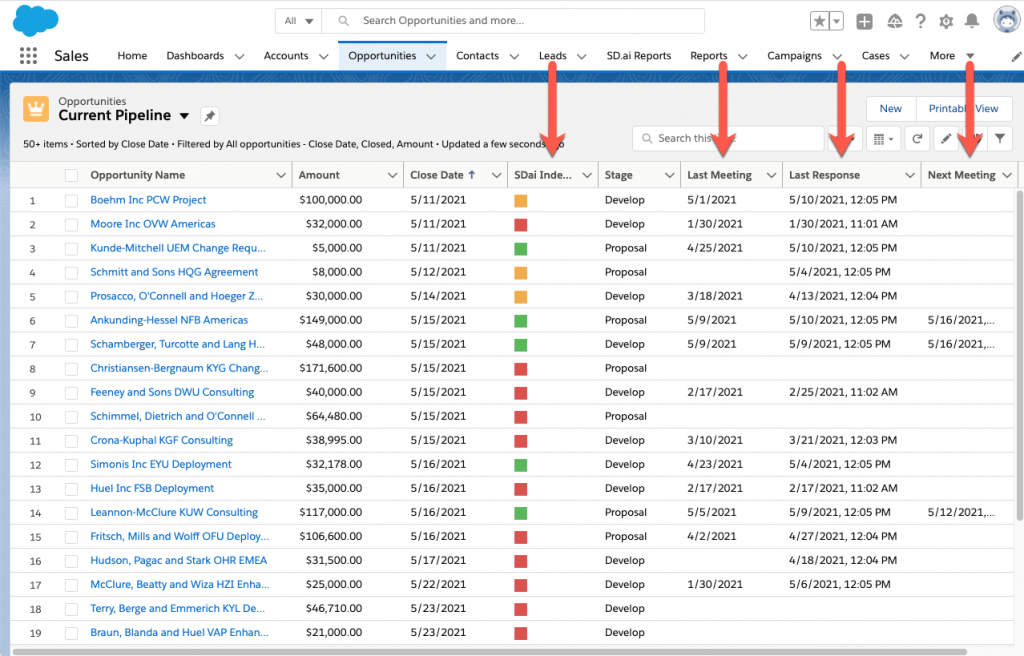 Or here on your Opportunity Page: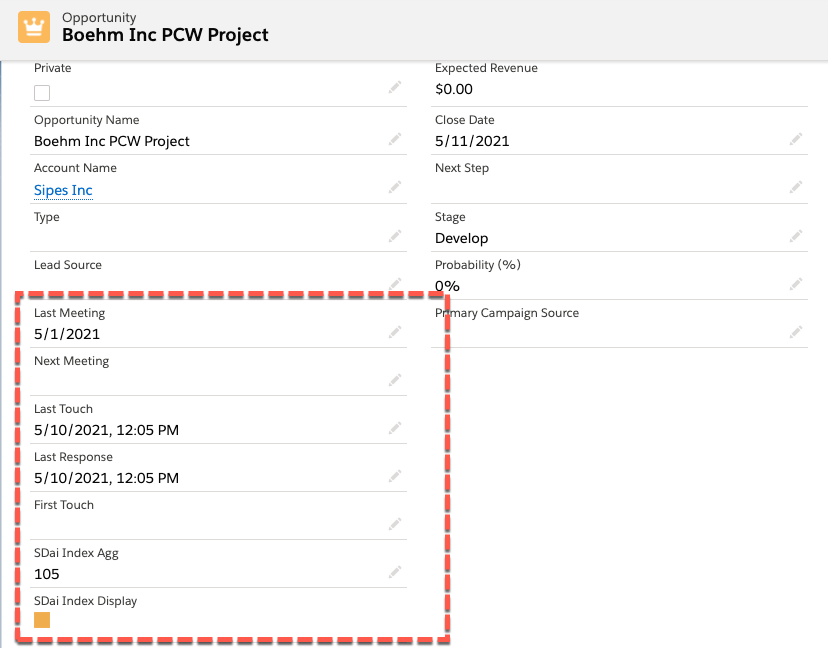 These are super simply fields that
Can help inform your forecast / pipeline health
Keep your CRM current with latest information with ZERO Salesrep involvement.
Automation for the Win!
Want these fields? Contact your rep or email to support@salesdirector.ai.