![endif]-->
100% Automated Contact and Activity Capture
Give Leaders the Visibility they need without Battling your Reps.
Automate CRM Data Entry
Capture all interactions between sellers and buyers WITHOUT requiring Reps to tag emails or interact with any interface.
Email & Meetings Logging to CRM
Automatic Contact Creation in CRM
Contact Opportunity Association in CRM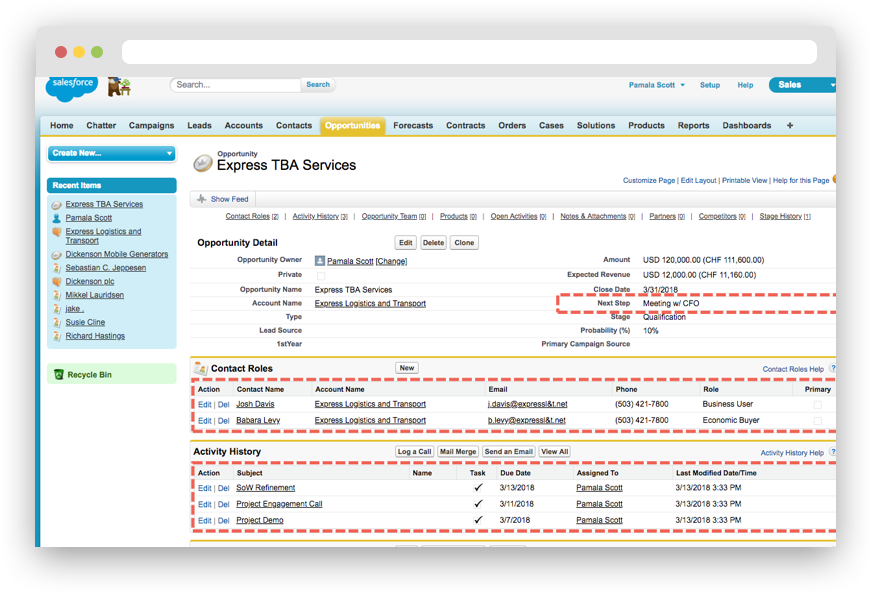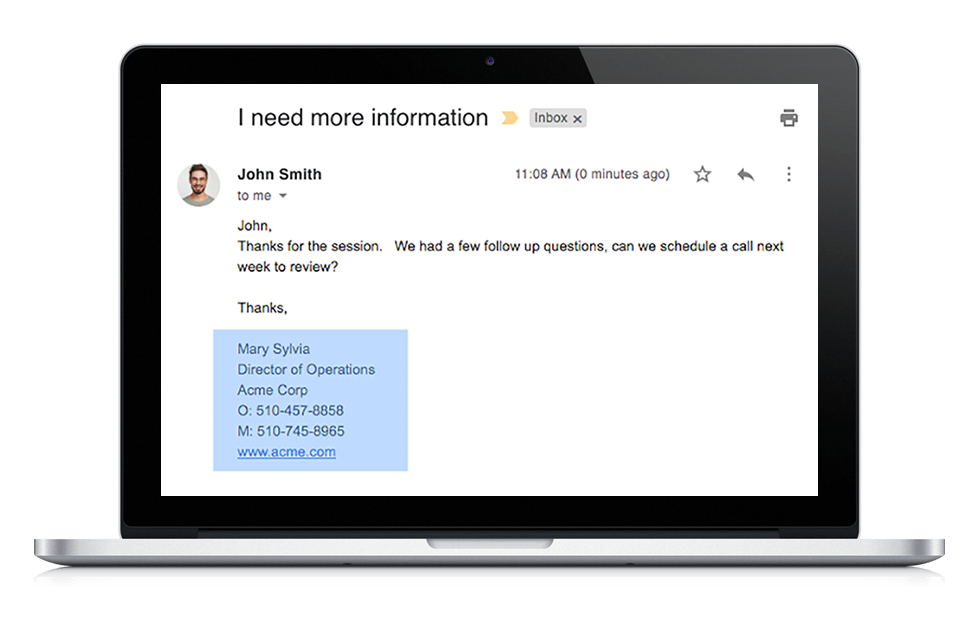 Enhanced Contacts
Through Signature Capture Technology we are able to fill out the Contact Record with fields like Title, Phone, Mobile #s, etc...
Understand Department and Seniority
Leverage your Existing Data
Know who is Engaged
Meta Data Access in CRM
Access to Meta Data in NATIVE Salesforce Objects. Power your Reports with Activity Data such as:
Opportunities without a Next Meeting
Accounts that have no Activity
Contacts that havent been touched in a while
and more...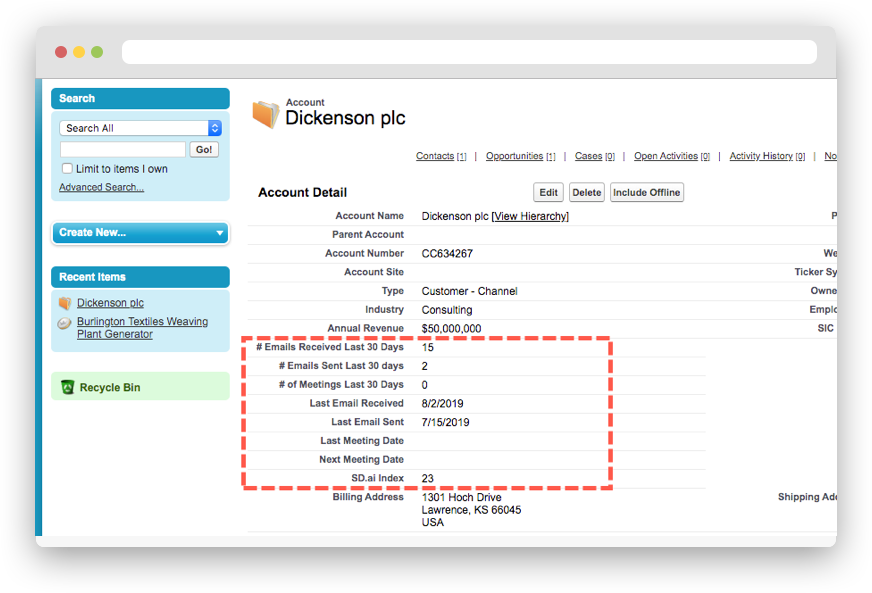 Ready to automate 90% of CRM data entry and give your reps more time to sell?