Power Your Revenue Stack with Intelligent Sales Data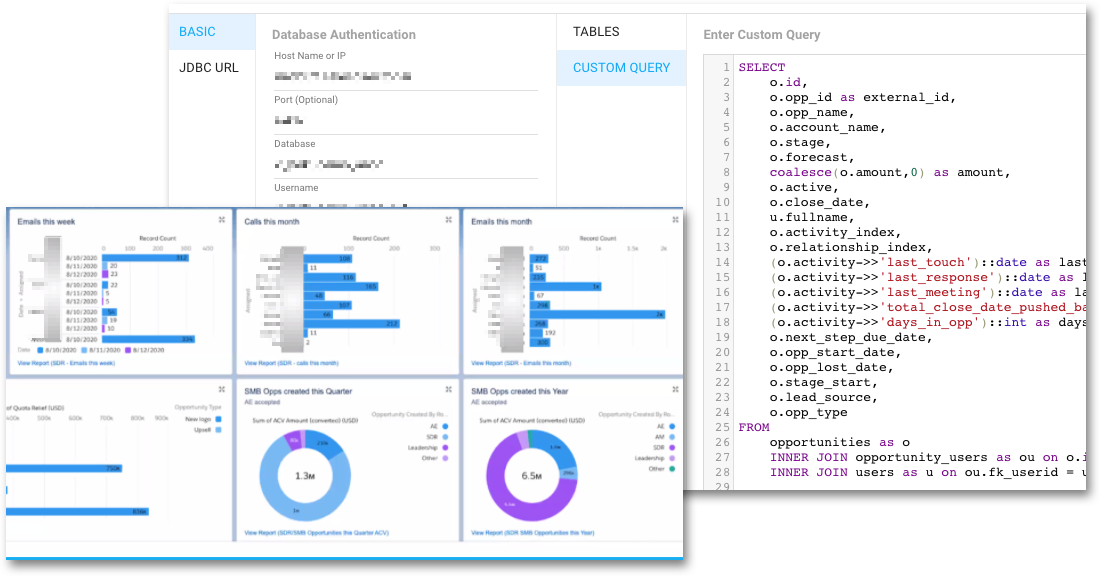 Leverage SalesDirector's powerful Revenue API to unleash AI analyzed CRM and Activity Data (and metadata) with your Business Intelligence tool of choice. Query data DIRECTLY to access predictive insights and sales analytics.
Power all of your sales, marketing, revenue and financial dashboards with clean, analyzed sales data in real-time.
Sales
Create customized dashboards, forecast insights and leaderboards.
Marketing
Direct access to new found contacts to power targeted and timely Account Based Marketing (ABM) campaigns. Close the loop on marketing attribution.
Customer Success
Visualize account health to quickly identify at-risk accounts. Discover new growth and upsell opportunities.
Finance
Slice revenue data by customer, new account growth, sales rep, territories. Drill down into details to find the truth.