![endif]-->
100% Automated Contact and Activity Capture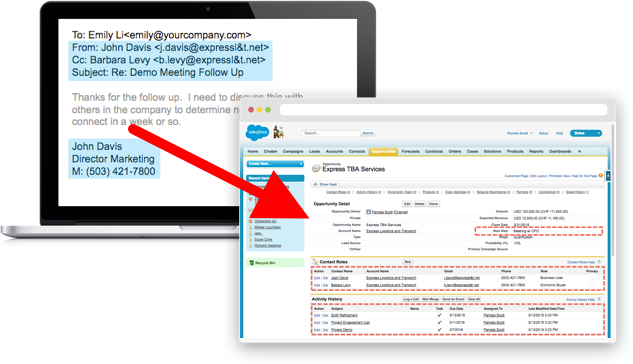 ZERO Change Management
No Client Side Plugins
Automate CRM Data Entry - COMPLETELY
Capture all email and calendar interactions between sellers and buyers WITHOUT any sales rep intervention (no tagging!):
Email & Meetings Logging to CRM
Automatic Contact Creation in CRM
Contact Opportunity Association in CRM
Salesforce Classic or Lightning
Native Objects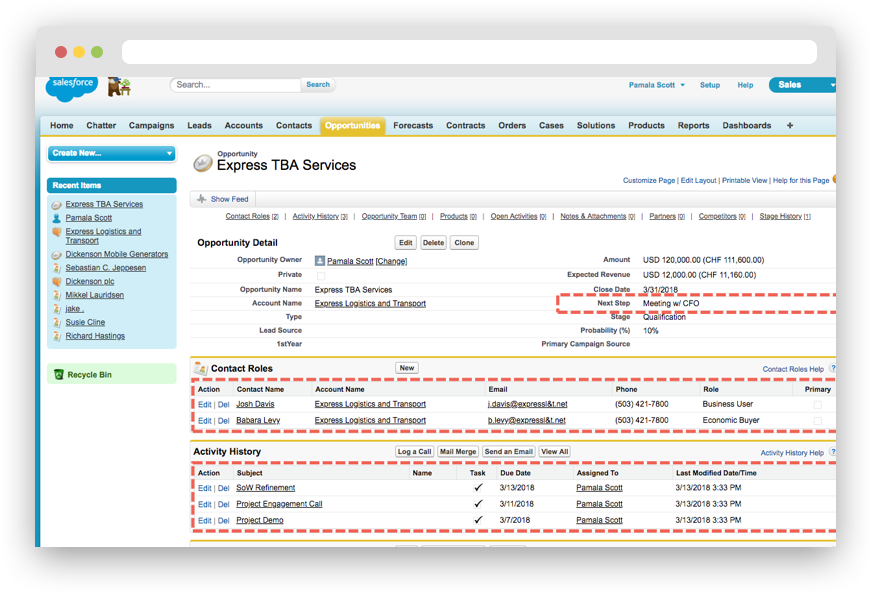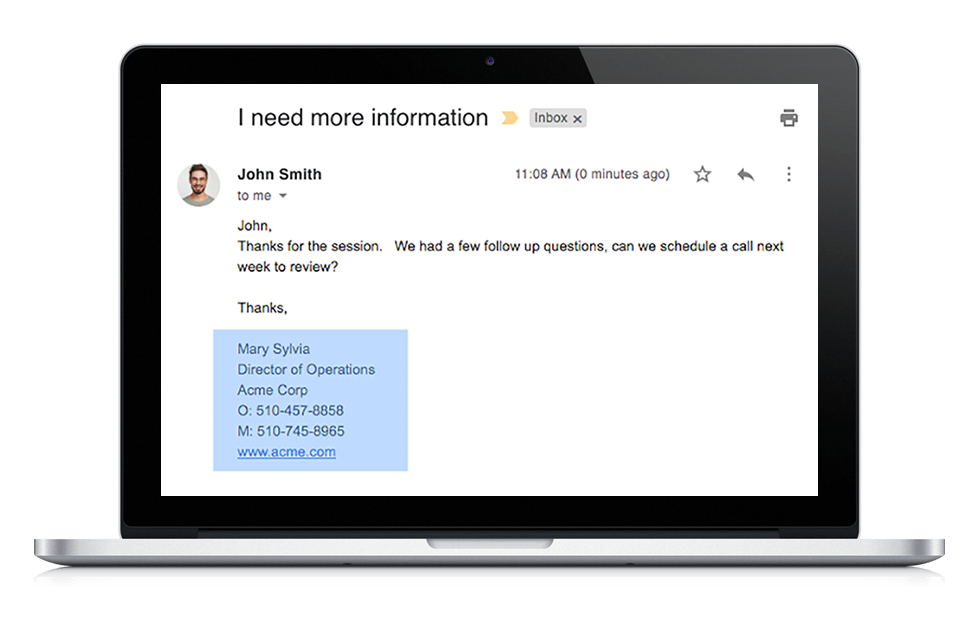 Automatic Contact / Data Enrichment
Leverage Signature Capture Technology to fill in Contact Record with additional information (Title, Phone, Mobile #s, etc):
Understand Department and Title Seniority
Leverage your Existing Data
Know who is Engaged (nor not!)
Encourage Multi-threaded conversations
Optional 3rd Party Data Enrichment
Server to Server
100% Server to Server. Nothing to Install. No Client Side Plugins. No browser extentions. No CRM Addons. Out of the box integrations with:
GSuite / GMail
Microsoft Office 365
Microsoft Exchange on Premise
Salesforce
Microsoft Dynamics (Cloud and On Premise)
OAuth Connections or Service Accounts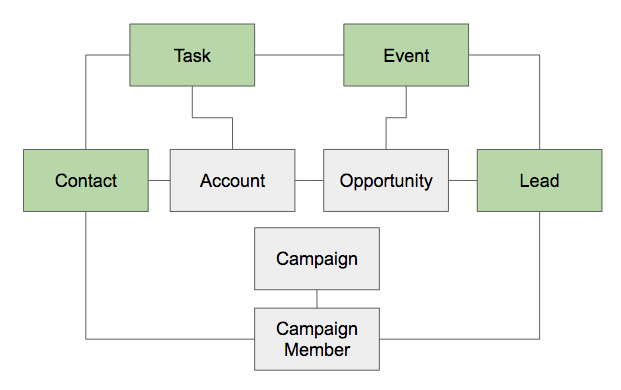 Write Back Data to CRM (Native Objects)
Writeback to Native Salesforce or Dynamics Objects. Native Tasks, Events, Contacts, Leads, etc...
Available to your Native CRM Reports
Trigger Workflows and Process Builder
View in Salesforce Lightning or Classic
View in Dynamics
Ability to Direct Query Analyzed CRM Data
Ready to automate 90% of CRM data entry and give your reps more time to sell?