As we wind down into the end of 2020 we wanted to update you all on a new set of reports that we've been working on. As of this week, SalesDirector.ai has added a variety of reports around pipeline and activity. Here is a quick summary:
Pipeline History Reports
The Pipeline History report helps you understand how your pipeline is changing over time. For example, "How has my pipeline changed since last year?"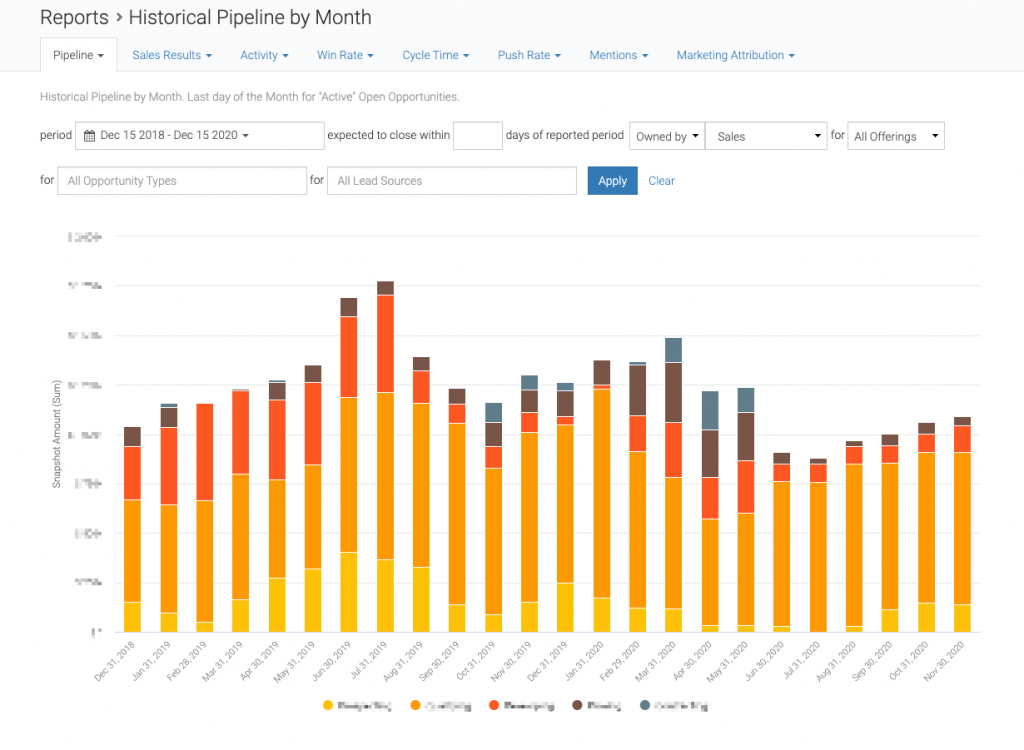 This report can also be filtered by "Expected To Close" within 60 days which gives you the "near term" pipe vs looking at the entire pipe. Of course you can filter by all your favorite fields/custom fields, Opportunity Types, Lead Source, etc….
Activity Report Improvements
Because SalesDirector.ai automatically scans the Calendars of Sales Reps, the system is automatically able to determine if the meeting held is a "First Meeting", "Second Meeting", a "Partner Only Meeting", etc…. It can then infer all this information for you to filter and report against. You can now visualize Meeting Type productivity on these reports.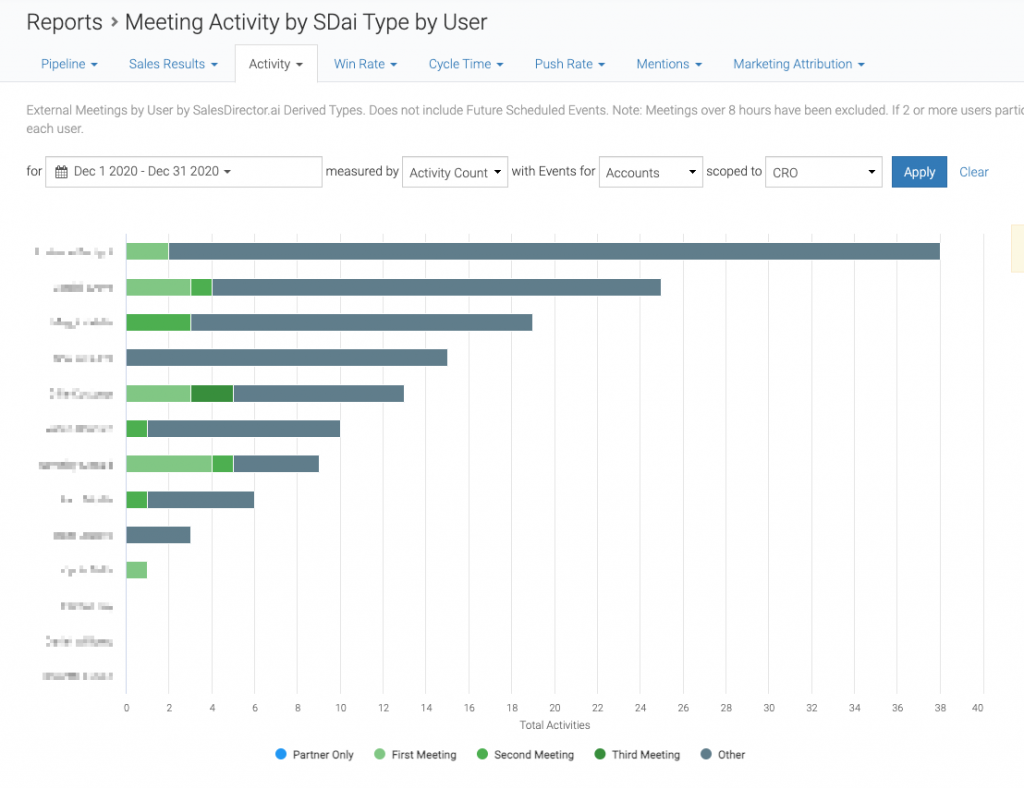 We've also added the ability to see how the Meeting Count is changing over time? QoQ? MoM?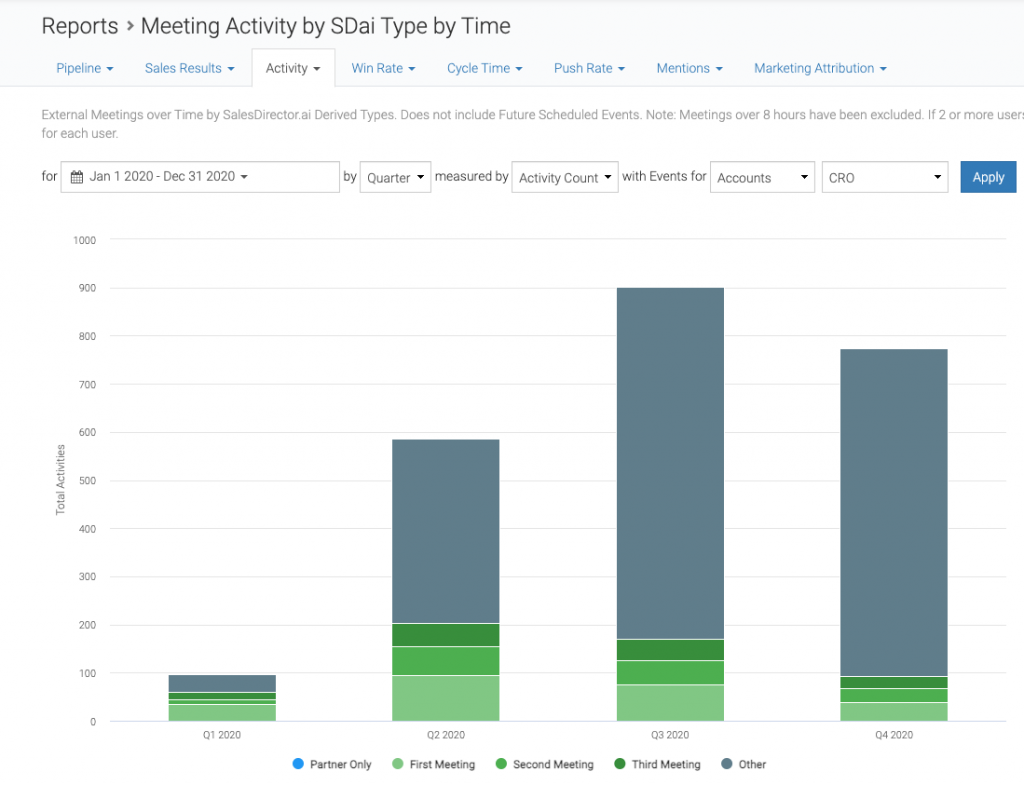 Sales Model Reports
While SalesDirector.ai has always had several Win Rate reports and views, now you can see your Win Rate Over any time period WoW, MoM, QoQ, YoY: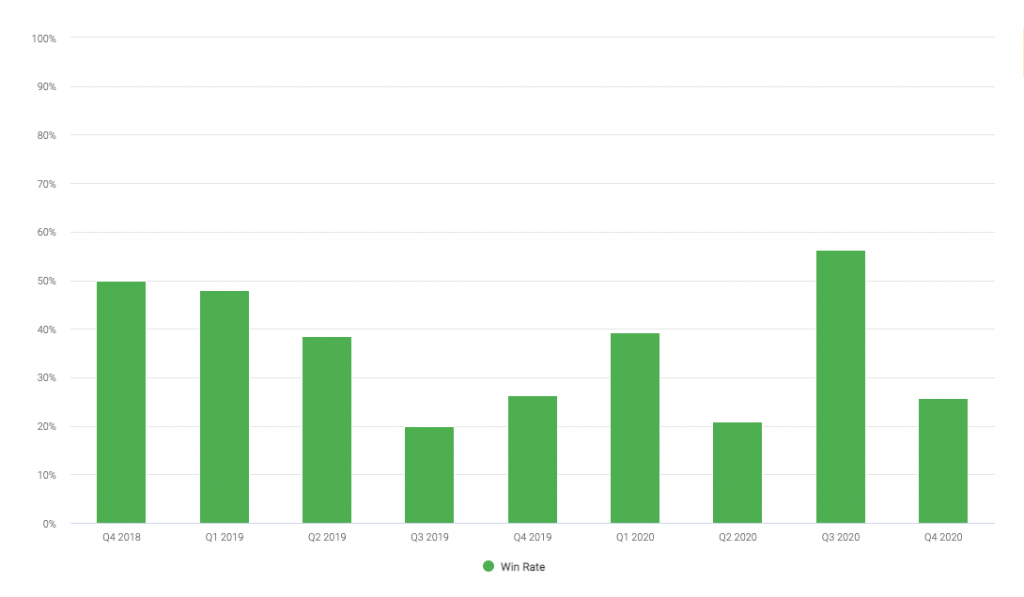 The same report is available for how your Sales Cycle time is changing over time: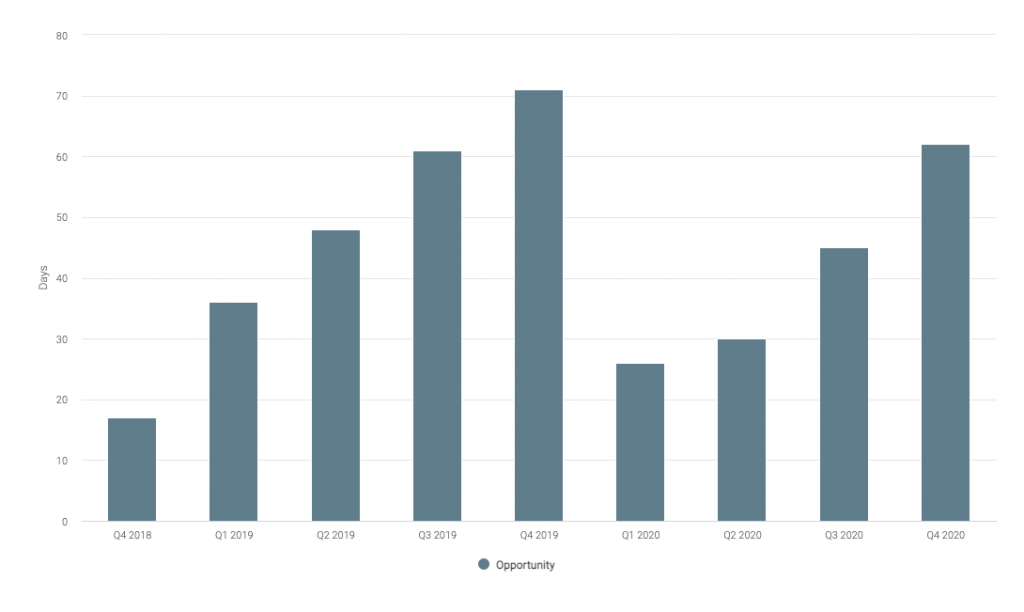 Across all all of the graphs and reports above, we've added "average lines" which are actually your 50th percentile "Mean." This will help you calibrate "what is normal" or "average" for your sales team.
Do you still need more turnkey reports? Perhaps for a sales meeting, executive review or board packet? Let us know and lets see what we can do for you. Email to feedback@salesdirector.ai
If you have access to Reports (Standard Licenses and Sales Module Platform Access, these Reports are all live and available to you.
If you are only using Autoscribe and want turnkey reports like this – contact your sales rep to get a demo now. (salesteam@salesdirector.ai)