Are you always asking your Reps about what is going on with some deal? Who did you talk to? What are the next steps?
As of this week we are instantly pushing Next Step updates directly to others on the Pursuit Team, Followers of the Opp (Your Favorites via the Star Mechanism) and their Immediate managers (via Role Hierarchy).
You will get something like this in your Email Inbox: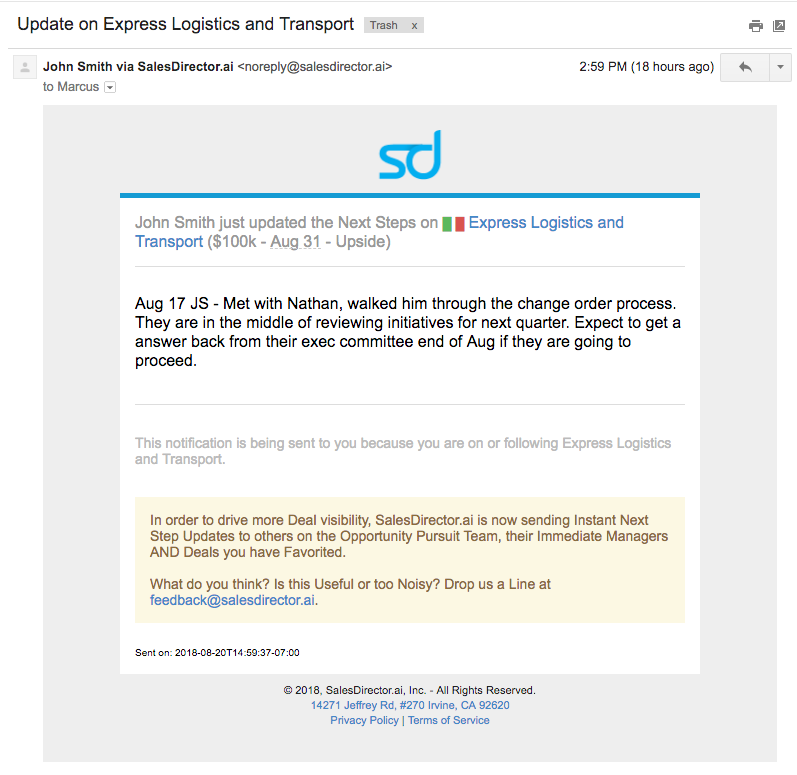 Further, you can globally configure which types of Opportunities you want to receive updates on. Just on Committed/Upside deals, not on Uncommitted, etc…
To configure this go to Setup > Notifications > and update your Next Step Notification Options.
What do you think? Send us a note at feedback [at] salesdirector.ai.
Happy Selling!