A new version of the SalesDirector.ai App inside of Salesforce is finally out. Salesforce is your System of Record. There are always question about "where to my reps go", "which app should I use".
We are working towards putting more panels and functionality inside Salesforce, which now with Lightning UI, has a much better interface than before, so your reps and managers no longer have to leave the comfort of Salesforce.com.
Here are some of the improvements in v3:
SalesDirector.ai Reports inside Salesforce (new)
Real Time Sync between SDai and Salesforce on:

Opportunities (existing)
Accounts (new)
Contacts (new)
Leads (new)

Opportunity Insights Pane (updated)
Account Insights Pane (new)
Lead Insights Pane (new)
Opportunity Details are now at Parity with the Opportunity Details pages inside SalesDirector.ai. This includes Drag and Drop of the Relationship Plan as well.
View Reports Directly inside Salesforce: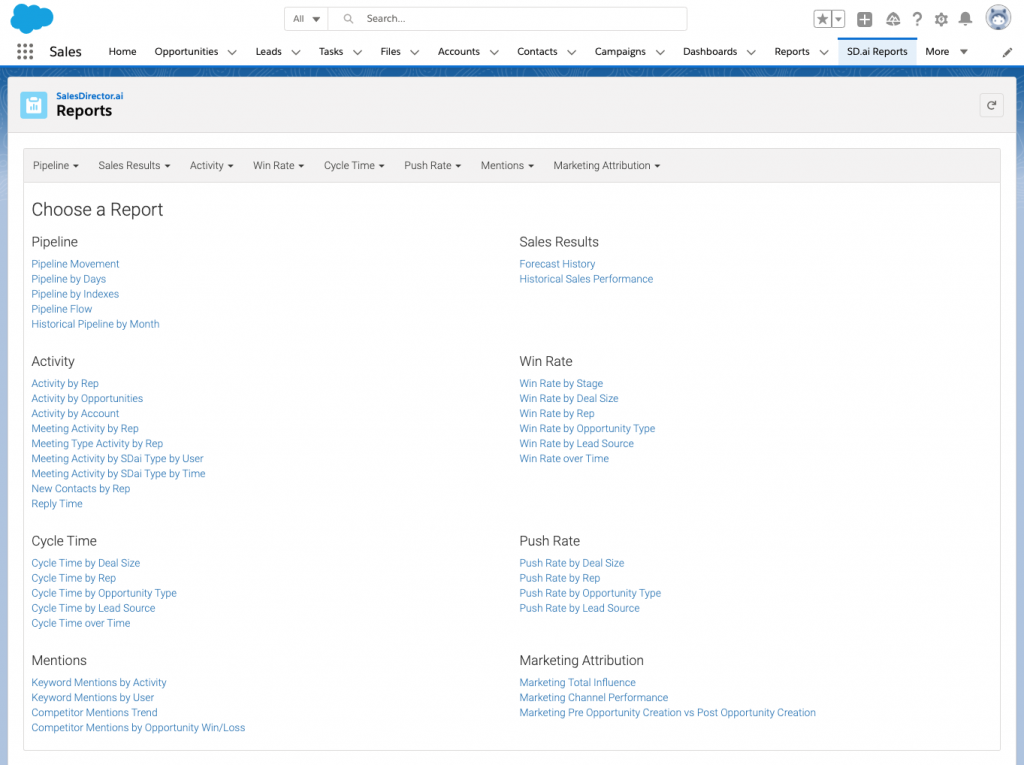 Click into the Reports you love such as the Pipeline Waterfall Movement Report: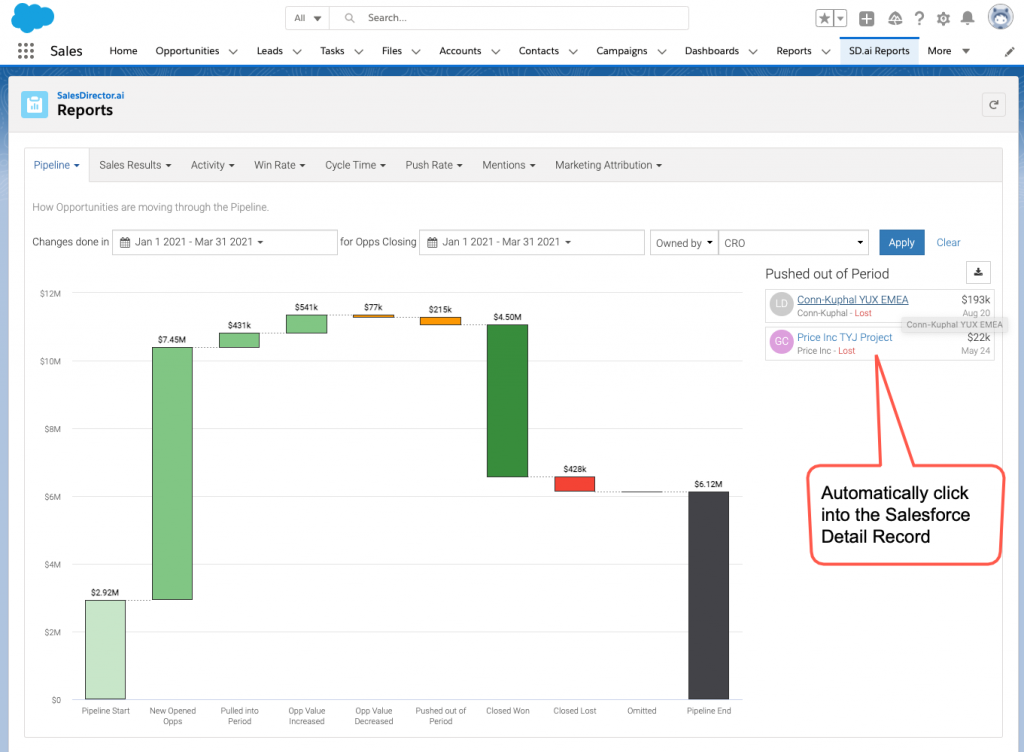 When you drill down, you can click directly into the Salesforce Opportunity Record.
All drill downs now work like this within Salesforce, go to the native Object Record directly. One Click.
Want to hold your Reps accountable around Opportunity Contact Roles? or what we like to call Personas in Deals? Let them manage the Drag/Drop Relationship Plan directly from the Salesforce Opportunity View: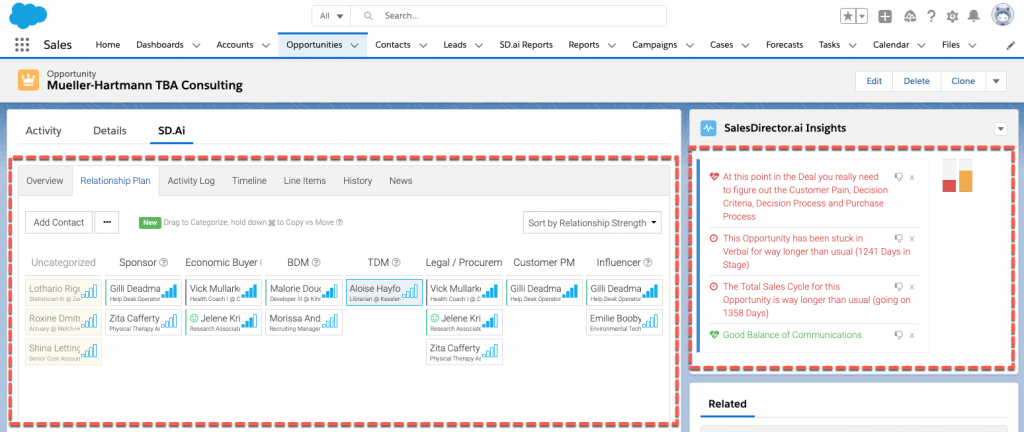 Also enjoy real time syncs between Salesforce and SalesDirector.ai improving Contact and Activity matching.
Get the latest version of the SalesDirector.ai Appexchange package here
https://appexchange.salesforce.com/listingDetail?listingId=a0N3A00000ExxxoUAB
OR contact your Customer Success Manager or Account Executive for Details.
For technical support please contact support@salesdirector.ai.