Deals have participants and stakeholders. Do you know Who is who in the Zoo?
As a rep you probably know the people involved in your deal. But do your Managers? CRM, Salesforce, SalesDirector.ai, etc… all have this notion of Opportunity Contact Roles, or Stakeholders in Microsoft Dynamics terminology. SalesDirector.ai calls them Personas which all sync back to your system of record (Salesforce, Dynamics, etc…)
Since SalesDirector.ai auto connects to your email and automagically associates Contacts with Opportunities, you typically have a list of "Uncategorized" Contacts within your Opportunities.
SalesDirector.ai now makes it easier to manage these Contacts via Drag and Drop. Simply drag Contact cards into the right columns. If a contact plays multiple personas on a Deal, simply hold down your CTRL (pc) or COMMAND (mac) key and drag the contact to Copy them.
If the Contact should be ignored or removed just drag them out of the relationship plan and they will be ignored.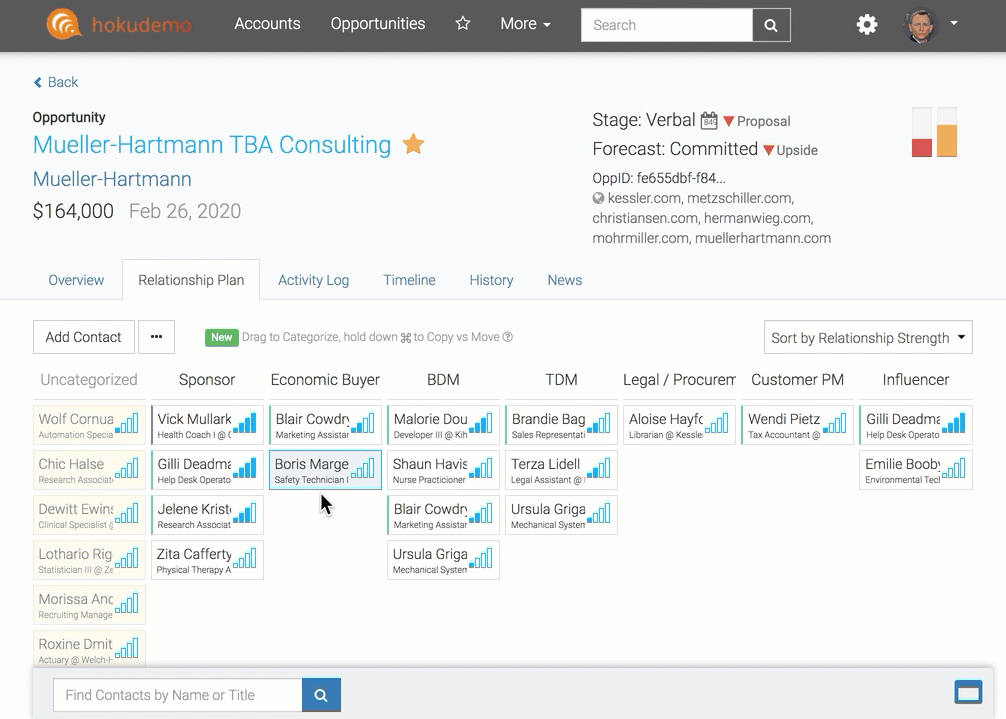 What do you think? Drop us a line at feedback@salesdirector.ai.