Well now you do. SalesDirector.ai is now tracking hard email bounces and will make this information available to you on various screens such as on the Contact Page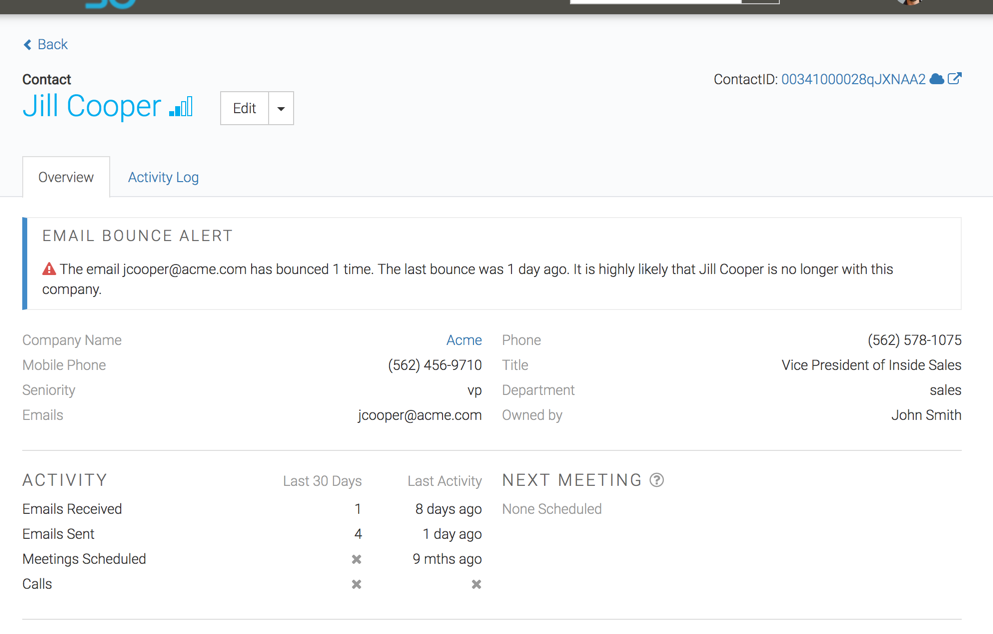 Or on the Relationship Plan Page


Or if you want to export all these emails you can navigate to Setup > Exception Reports > Bounce Report and you can export them all to csv to potentially exclude these people from future marketing emails etc… This has the side benefit of protecting your spam score which is vital to preserve for legit emails to be delivered properly.
This feature is available now for everyone.
What do you think? If you have any feedback email us at feedback@salesdirector.ai
Happy Selling.