Do you manage to a Sales Scorecard? Track certain KPIs or Metrics that aren't just about Deals closed?
Examples of these KPIs might include:
– Meetings Scheduled vs Completed
– Certain Types of Meetings such as (Demo's, initial Meetings, etc…)
– Number of Calls Made
– Pipeline Coverage Ratios
etc…
Many Sales Managers and Ops Managers are still using manual processes and Excel to do this. This is time consuming, not real time (usually at best weekly numbers), and in many cases not totally accurate as in some cases it requires data input or self reporting from the rep.
We now introduce to you SalesDirector.ai Scorecarding.
Here is how it works:
1) Create your Goals
2) Upload your Monthly/Quarterly Goals per rep via CSV/Excel
3) and Refresh your screen to see the Scorecard.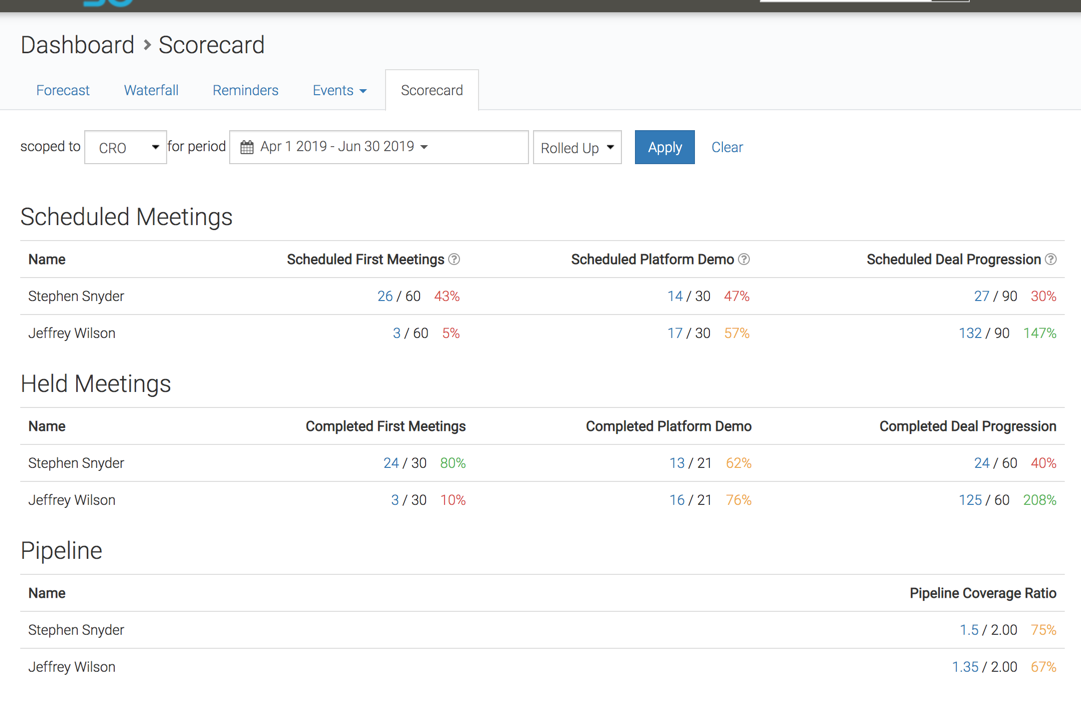 Always accurate and real time!
Need help setting it up? Call your Customer Success Manager.
Happy Scorecarding!