SalesDirector.ai will send you Reminders every morning via your Daily Brief.
Such as:
Close Date Expired or In the Past
Next Step Due Date coming up or Due
Upcoming Meetings and which Talking points you should incorporate into your Talk Track with your Customer
Upcoming Opportunity Renewals
etc….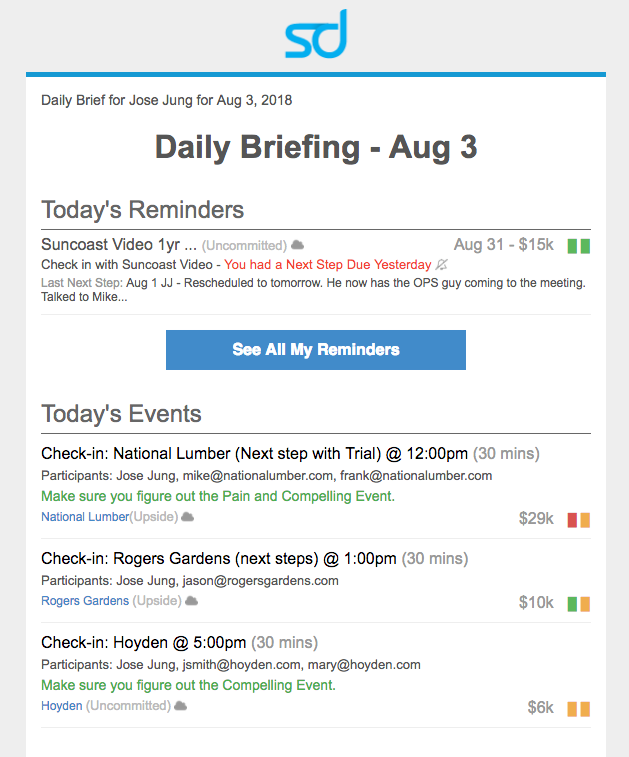 Look out for your Daily Brief in your Inbox.
What do you think? Have feedback? Let us know at feedback [at] salesdirector.ai.
Happy Selling!