Use Slack in your Sales Organization?
This is a quick follow up to a previous release. Did you read our CRM by Texting Release? If not we suggest you do for this to make sense.
Now you can get an even richer experience in Slack via our SalesDirector.ai Slackbot.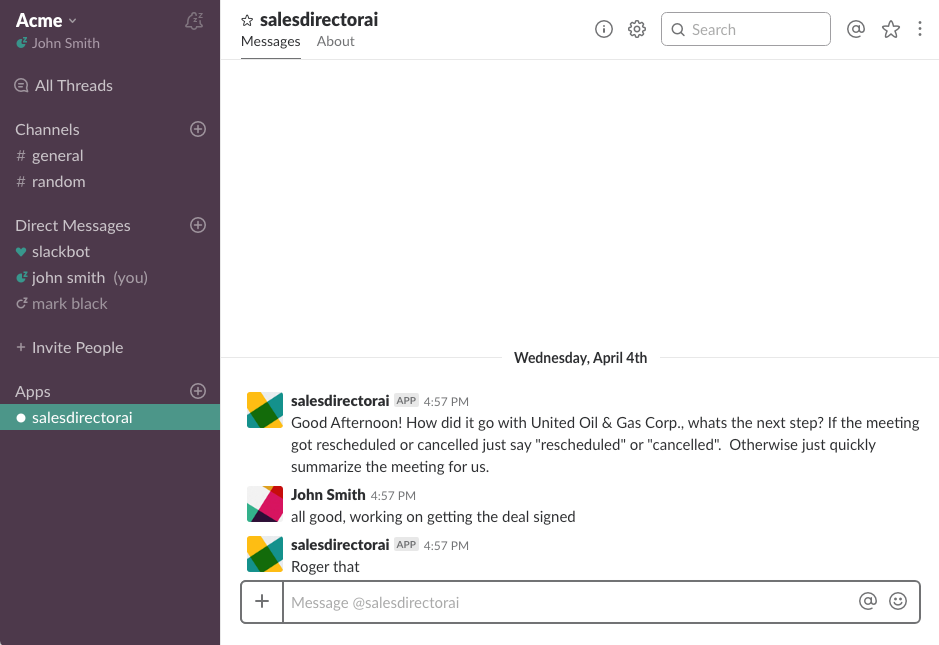 To enable your org for Slack, simply go to Setup > Slack > and Sign in with Slack to connect your Organization.
And if the Rep is not online on Slack, we will revert back to SMS/Text, so everyone gets the best of both worlds!
Have questions or feedback, let us know. feedback [at] salesdirector.ai