You text with your friends, your parents, your brother, your sister, your boss, your co-workers, your Uber driver, your prospects/customers, and yes, now your CRM…
We also know, Sales reps generally dislike process, updating systems and anything that gets in their way of working on a deal. We get it.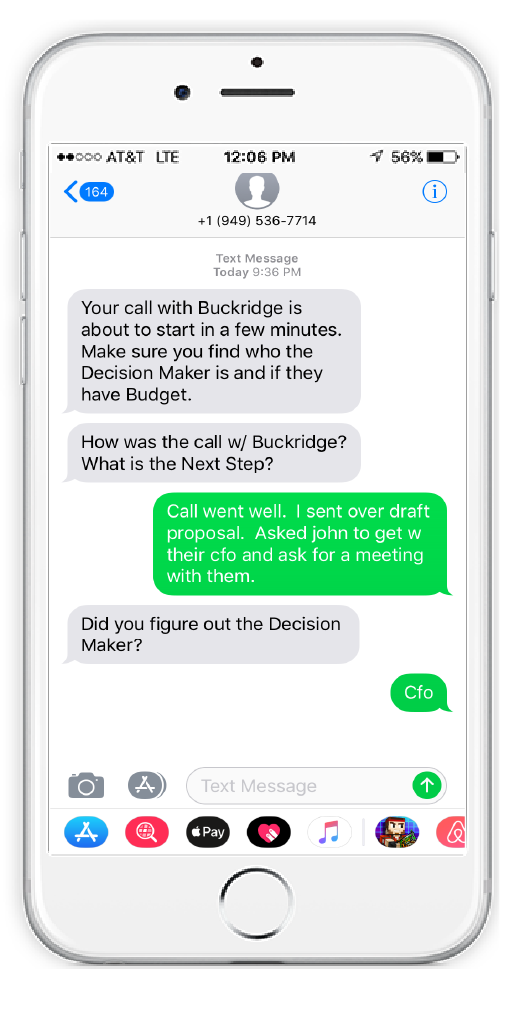 So here is what we have done:
After a Prospect or Customer meeting has occurred (which we figure out from your Calendar) we will send you a text asking you how the meeting was, and what the next steps are.
We will take this data use it as part of our analysis and then write that "Next Step" back into Salesforce or Dynamics.
Have other things you want to collect from the reps? Maybe Deal Qualification criteria such as making sure we know who the Economic Buyer is? No problem.
Add the Custom Field in SalesDirector.ai, if you have a corresponding custom field in your CRM, simply map them together, and then in SalesDirector.ai, add this custom field as Deal Criteria for a certain Sales Stage.
Doing this will let us remind the rep over SMS/text to "Make sure you figure out the Economic Buyer" before the call, then after the call, we will again ask if they figured it out. If the rep responds with their name (lets call him Steve), we will scour our Contact base for this person and automatically will put them into the Relationship Plan (aka Opportunity Contact Role in Salesforce or Stakeholders in Dynamics) and complete this field in CRM.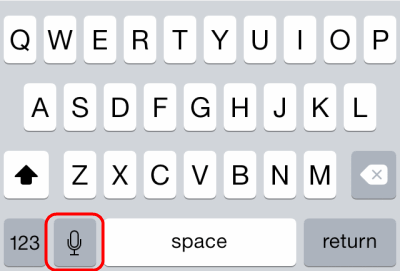 We HIGHLY recommend using the microphone Text to Speech or Dictation button when replying to texts! It really works well.
This should be a major coup for Reps, as this is super natural and allows them to stay in their workflow on the road or in the office, and for Sales Management and Sales Ops, who are constantly asking for more data so they can run the business with better insights and information. So there you have it, have your Cake and eat it too!
To enable this feature simply make sure your reps have their Mobile Number in their profile and they will start to receive text messages.
Like it? Or have other suggestions, we would love to hear from you. Let us know what you think and send to us at feedback [at] salesdirector.ai.