Today we announce the availability of Rich Text Templates/Milestones in SalesDirector.ai along with our new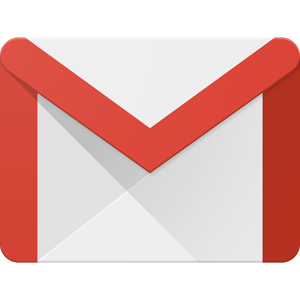 Gmail AddIn.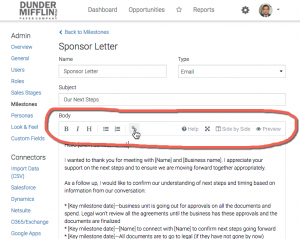 If you are running in Level 3 mode, which introduces Customer Verifyable Outcomes or Milestones to the Selling Process, you can now include formatting, bullets, links, images, etc… intro your Templates. Our previous version only had plain text support.
To take advantage of this you can go to Setup -> Milestones and Add/Edit any of these Milestones.
Note: the Rich Text uses "Markdown" which is similar if you have ever edited an article on Wikipedia. You can click Side by Side button to see the Preview of what the template will look like.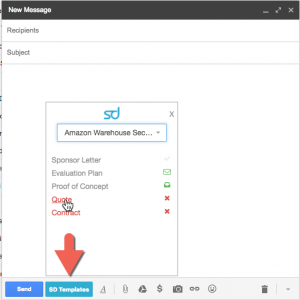 To use these Templates make sure you have the latest SalesDirector.ai Chrome Extension installed. To use it:
– Go to your Gmail
– Open a new Mail Compose Window
– Simply type the email address of the recipient in a new Gmail Mail Compose Window
– Click on the "SD Templates" button
– The system should automatically pick the right Opportunity (or you can pick a different one) and you can select the right Template you want to send from the list
– This will insert the Template into your mail window and you can customize the text for your Customer/Prospect and simply Send the Mail
– As usual we will automatically track that it was sent, if your Prospect or Customer responded to it, what the sentiment was, etc…
For those Outlook users, we have a Addin coming in the next couple of weeks. Stay Tuned!
As always, if you have any trouble or want to give us some product feedback, you can reach us at support@salesdirector.ai.