We've been monitoring sales activities and changes that sales leaders have been making as a result of the COVID-19 virus.
The most obvious change that almost all sales organizations have had to cope with is, for some, the first time that the entire sales force is working from home. We've been curious about how this has impacted sales organizations and their selling motion.
Over the next few weeks, we will highlight some key posts and articles that we've curated around the web that we've found to be particularly insightful for sales leaders and sales organizations.
One of the best round-ups that we've seen can be found at The Challenger Blog. Over the past 8 weeks they've been publishing the results of a sales survey that they've queried from their customers and strategic contacts. The latest survey results were published last week and includes six weeks of aggregated and summarized progressions across four separate surveys. We wanted to highlight some key insights and how they've morphed over the past crisis.
Back To Normal?
What stands out the most is the change in survey responses with regards to how long respondents think it will take to "get back to normal." Perhaps it was denial or the lack of reliable information being reported from China – but the average response has almost DOUBLED in less than six weeks. As more and more States entered the quarantine – it is clear that the outlook worsened as the economic impact of the lockdowns (and the virus) became more and more "real" to everyone.


Revenue Impact of Covid 19
As a result of this negative economic outlook, it is no surprise that almost half of all respondents believe that COVID-19 will have a High Impact on 2020 Revenue and 2020 Budgets. More alarming, though, is the growth from the initial survey results in early March.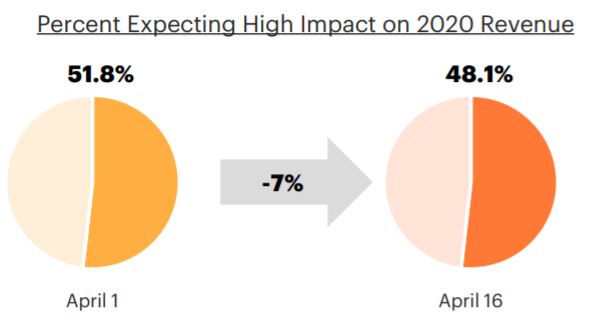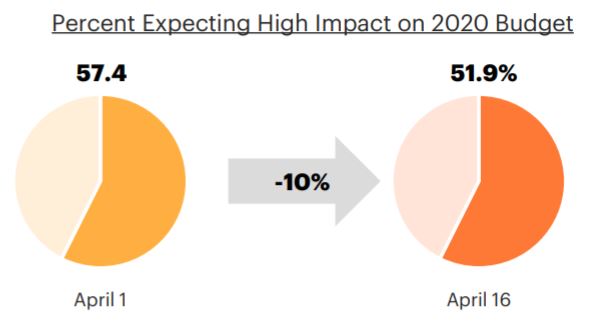 The silver lining in this particular progression, though, is that there is a slight reduction in the percentages for both Revenue and Budget Impact between the April 1 and April 16 surveys – perhaps a grain of optimism is emerging as some States start to open up?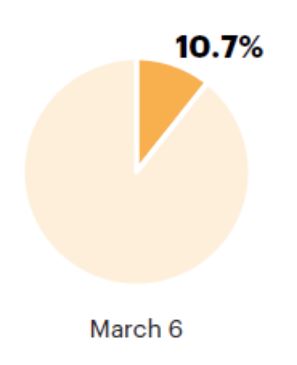 Shrinking Metrics
Looking at the survey results for Opportunities, Dealsize, Win Rates and Sales Cycles we can see a strong belief that they are all shrinking. A whopping 77% of all respondence were reporting a noticable shrinking pipeline of opportunities (deal volume).

Taking Action
Lastly, Challenger has been tracking the granular changes that sales organizations are making as the virus spreads and the quarantines "peak." What stood out to us was that almost of half of all respondents are taking action to change their revenue goals, territories, product scope, incentive plans and discounting policies. The numbers in the most recent survey (April 16th) more than doubled from early March.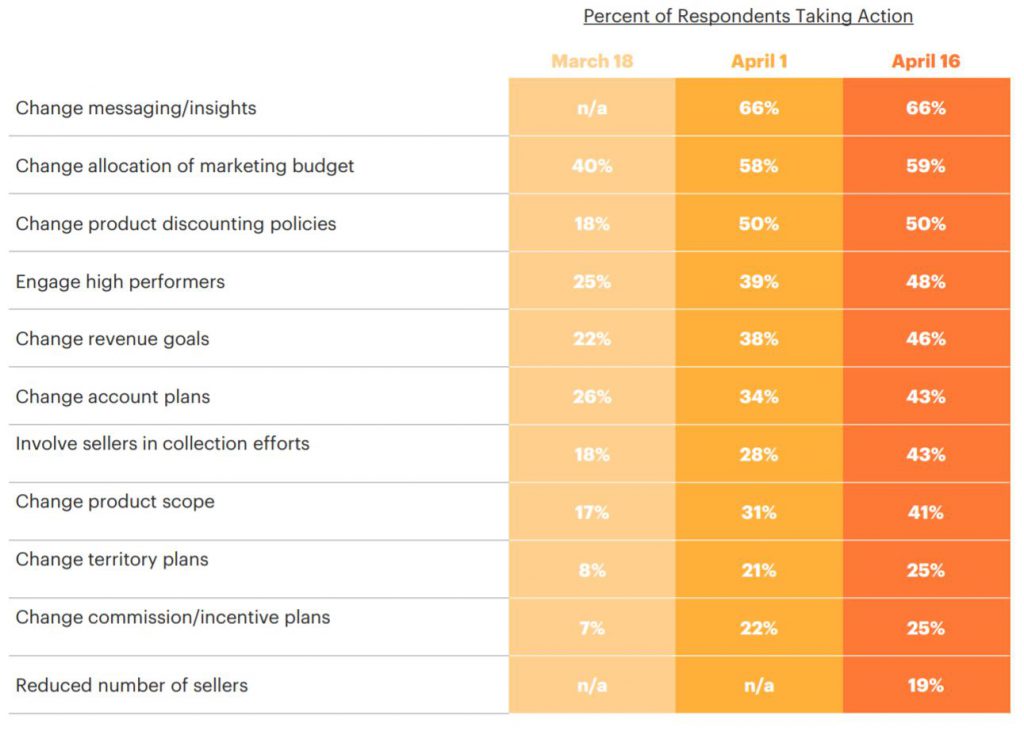 As you can see, Challenger has aggregating a meaningful "pulse" on the state of sales organizations in light of the COVID-19 virus. Keeping in mind that Challenger mostly targets large organizations for sales training and strategy – perhaps these results are more indicative of larger organizations? We tend to think that these results are a good indicator of the general state of sales organizations all around the world and North America. You can read about their results in more depth here and download a copy of the full survey results infographic here.