While SalesDirector.ai does a TON of work in the background (Creating and Enhancing Contacts into CRM, Logging Activities into CRM, Sending Push Notifications over Email/SMS, etc…) we still want our Account Executives, Salesreps and Sales Managers using the Product. Doesnt matter if its via SMS, Slack, Salesforce, Dynamics, their Mobile Phone, or within the SalesDirector.ai stand alone SaaS Application.
Well, now you can. As a Administrator of SalesDirector.ai you can navigate to Setup -> Usage Reports and:
See a 60 day usage trend across your Users
See a 60 day conversational interaction log across usage for SMS and Slack Users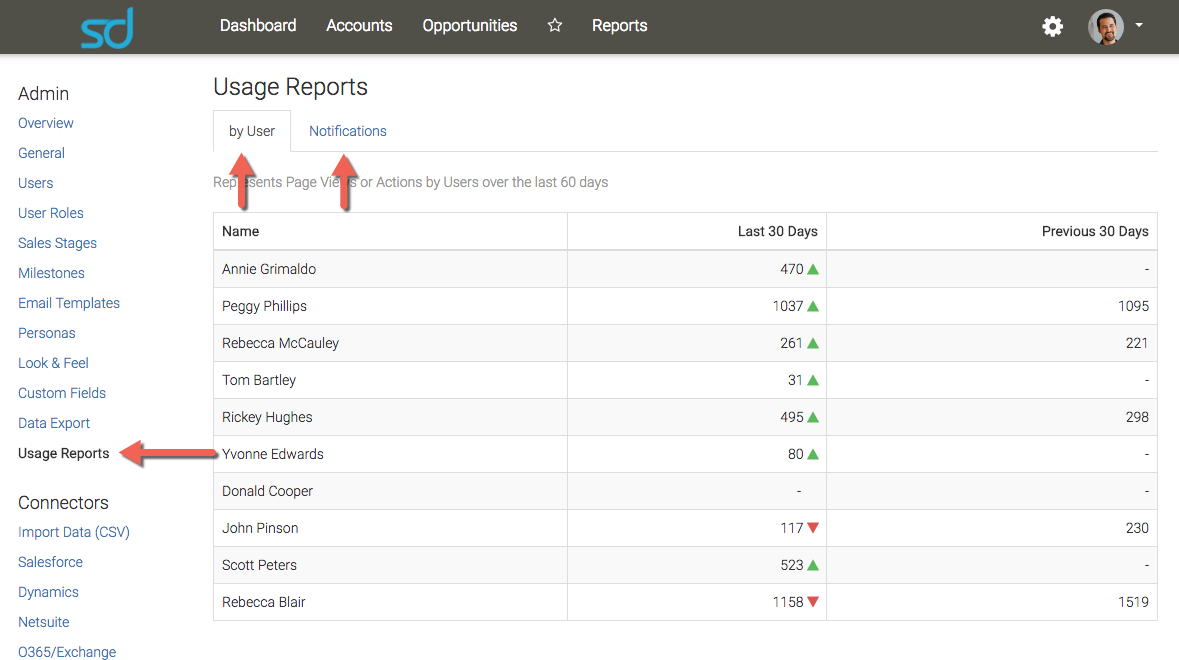 Now you can focus on improved adoption within your Sales Organization.
What do you think? Have feedback? Let us know at feedback [at] salesdirector.ai.
Happy Selling!